How do you stand out in a crowded marketplace? Your competitors are getting interviews, being looked to as thought leaders and getting all the attention on social media and you're asking yourself, "Why them and not me?" Sure, you could reach out to the media yourself or write all your own social media content, but do you have the time and expertise for that?
Good public relations creates brand awareness and authority for a business. Picture all of your marketing efforts as boats in a bay, and PR is the tide that elevates them all with awareness and trust. It's just as true for executives and business leaders, with 77% of consumers preferring to purchase from companies with executives who are active on social media.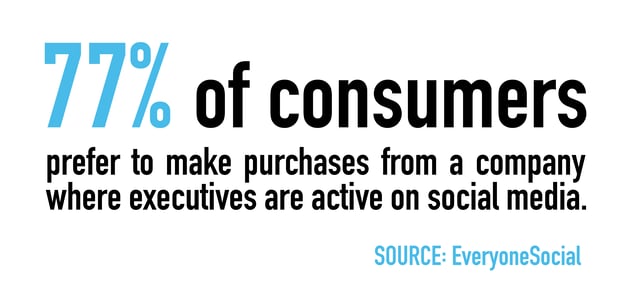 Many companies I talk to have the same question, "How do I know PR is working?"
Whether you have an entire marketing team or just a few people, it's important to find PR experts who can collaborate with you and work alongside you and your internal team to maximize your time, money and marketing goals.
Understanding Earned, Owned & Paid Media
All your marketing efforts should work together from social media to thought leadership to your website and everything in between. At Media Minefield, we call it Storycentric MarketingSM, the power of proactive media coverage, strategic social media, digital advertising and thought leadership—all with your story at the heart of it.
When looking for a PR team, it's essential to understand your needs and the pain points you're trying to solve, while also understanding exactly what public relations entails. If your competitors are on the news and you aren't, earned media will get you there. If you're spending money on digital ads that aren't performing well, it may be time to hire an expert who can maximize your budget and navigate the world of paid ads for you. If your CEO isn't on social media or you aren't sharing your expertise in authored blogs or articles, becoming a Social CEO will help build your brand.
Storycentric Marketing, like any other marketing effort, isn't a quick-fix solution. Find a partner who will integrate a long-term strategy with what you're already doing, but also be nimble enough to pivot when things aren't working as expected. The right partner will know when it's time to adjust to ensure they are exceeding your expectations and solving those pain points for you.
Working with a Team of Experts
How do you really know if the efforts you're investing in are going to work? Finding a team that fits you and your goals can be one of the biggest hurdles. The PR firm you hire should be an extension of your internal team. Executives shouldn't be worried about what they're going to post on LinkedIn. They should be concerned with growing their business.
PR firms should be able to provide testimonials, case studies, metrics and examples of what your ROI will look like. Make sure they have a proven track record in the services they provide. At Media Minefield, our team of experts secures hundreds of interviews a week with a 100% success rate of getting clients interviewed by the media and we can prove that makes an impact on the businesses we work with: An internal sampling of our clients showed a 27% increase in website traffic after a media interview.
As the economy continues to shift and fluctuate, marketing and PR budgets are often on the chopping block. But your competitors are doing the same, giving you an opportunity to stand out and take market share while others are pulling back.
Results matter more than activity. Find a partner who fits with your culture and values and one that will be nimble and work alongside you as your needs and goals grow and change. When you find the right team that is a true partner, you will see the results of good public relations with a positive impact on your bottom line.